Beech: 1300 Janka - A great look
Our beech planks comprise a stunning composition of character and mixed grain that go with any style or setting. Natural color variations and irregular striations may include shades of blonde, creamy to dark beige, and a kiss of pink. Our most versatile floor: the tight, closed grain also allows the wood to take stain easily. Beech is very hard and durable; great for high traffic areas (meaning: it's Kid & Pet friendly!). Lastly, insect tracks, mild surface checking, knots, ray flecks and occasional signs of previous use make Grand Antique Beech one of our most visually appealing and best selling reclaimed hardwood floors.
Mouseover the thumbnail image below
to see the enlargement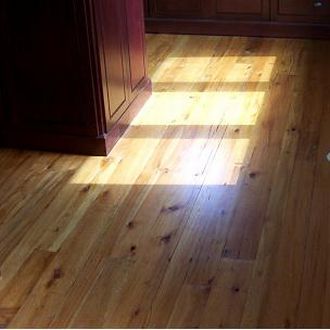 Width distribution is subject to availability at time of order.